Contact Us
Latest News
Social Calendar
Meeting Minutes
Next Board Meeting
Board Members
911 Information
Homeowner Tips
Clubhouse Rental
Association Rules
and Regulations
Helpful Links
Restaurant Guide
Main Photo Gallery
All Photo Galleries
Poker Photo Gallery
Aerial Photo
Property Photos




Whispering Lake Residents Website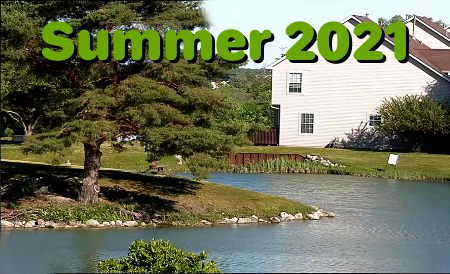 POSTED JANUARY 22, 2021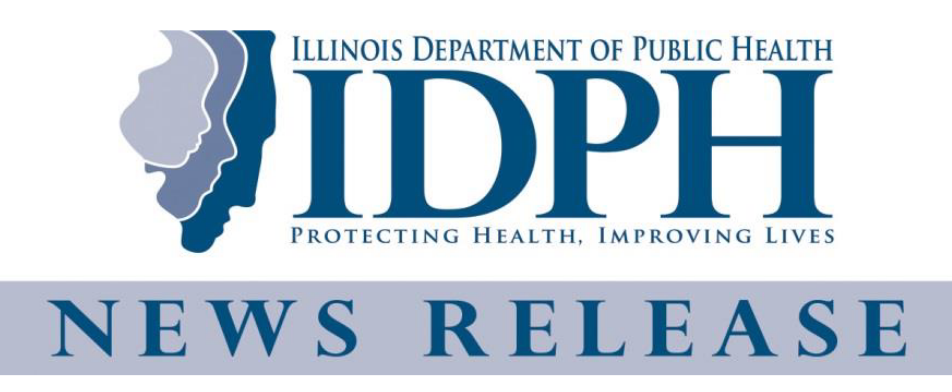 FOR IMMEDIATE RELEASE

Region 6 Moves to Phase 4 and Region 7 Advances to Tier 1

IDPH urges people to continue wearing masks, avoiding large gatherings, and getting vaccinated when eligible.
SPRINGFIELD - The Illinois Department of Public Health (IDPH) today announced Region 6 (Champaign, Clark, Clay, Coles, Crawford, Cumberland, De Witt, Douglas, Edgar, Effingham, Fayette,Ford, Iroquois, Jasper, Lawrence, Macon, Moultrie, Piatt, Richland, Shelby, Vermillion) is returning to Phase 4 of the Restore Plan and Region 7 (Kankakee and Will) is advancing to Tier 1.

Click for information about tier and phase regions.



POSTED JANUARY 19, 2021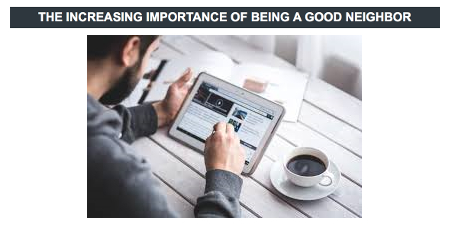 Being the kind of neighbor you want to have is the ultimate golden rule to living in a multi-unit community. We all know the basics, many of which may be addressed in your board rules and guidelines, but we're still adjusting to a new normal, which means that the ways in which we show respect and support for our neighbors have changed at a time when doing so is more important than ever. Take a look at the following guidelines to check your current rating on the good neighbor scale.

• Enter and exit your building quietly. In messy weather, remove as much sludge, mud and snow from shoes and boots as possible before entering.

• Keep a check on music, TV, voices, and heels on wood floors. Be even more sensitive to noise on balconies, in hallways and other shared areas. Your board rules may include "quiet hours" which of course you should comply with, but most of us are home more often these days, so exercise care accordingly.

• Respect what may be new rules about occupancy in common areas and clean up thoroughly after every use.

• When you cook or smoke (cigarette/marijuana) something that emits a strong odor, do what you can (open windows, power on the exhaust fan, etc.) to prevent the smell from seeping into the hallway.

• Park thoughtfully. If you have assigned spaces, stick to yours and make sure you give those on either side a reasonable amount of room.

• Don't assume that all residents are pet lovers. Some may even be fearful, so watch your pet to make sure it does not approach people you don't know. And of course, clean up conscientiously. Do what you can to prevent excessive barking, especially during early and late hours.

• Make a point of checking in with neighbors who are at high-risk for developing Covid-19. Call or leave a note to ask if there's anything you can pick up to prevent them from having to go out.

• Get contact info for elderly neighbors (and for their relatives if a neighbor lives alone). Start a group email/text message circle to check in and help each other as needed. Help those less savvy with the technology support required to maintain contact with others.

Not everyone is going to live according to the good neighbor guidelines offered above so how do you go about handling problems? Click here for some tips on dealing with difficult people.




POSTED APRIL 24, 2020
Stay home. This is mandatory through at least May 31
Wear a face covering when in public places!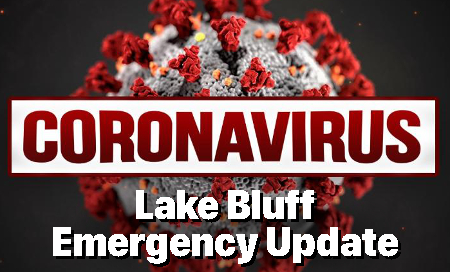 Village President Kathleen O'Hara has issued an emergency order requiring all individuals in Lake Bluff to wear a face covering when in public places. The order takes effect Friday, April 24 at 5pm and will continue throughout the COVID-19 emergency.

Specifically, the Order requires that individuals wear a face covering over their nose and mouth while:
• Working in or patronizing essential businesses.

• Shopping for necessary supplies and services.

• Visiting healthcare professionals.

• Riding in public transportation, taxis, or ride shares.

There are limited exceptions to this requirement for:
• Children younger than five years old.

• Persons who cannot safely wear a face covering.

• Engaging in outdoor recreational activity while at least six feet from others.

• Riding in personal automobiles.

• Remaining at home or in a private space with members of the same household.

READ MORE: COVID-19 Emergency Updates: Mandatory Face Masks, May 31 Stay At Home Extension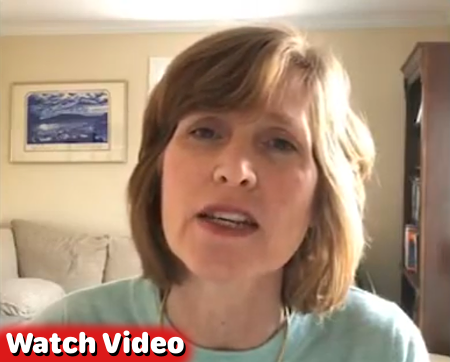 Lake County Chair Sandy Hart Gives us Some Important Key Messages on COVID-19. (4-1-20)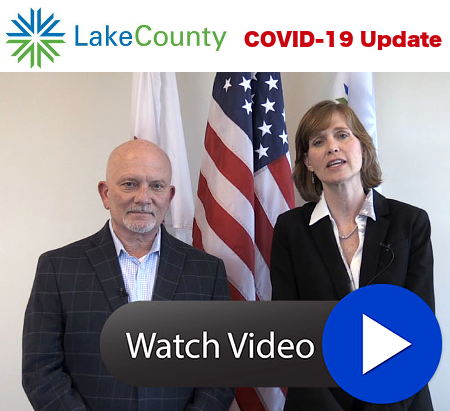 Lake County Board Chair Sandy Hart and Board of Health President Tim Sashko share an update on the Coronavirus COVID-19, and remind Lake County residents to stay calm. (3-13-20)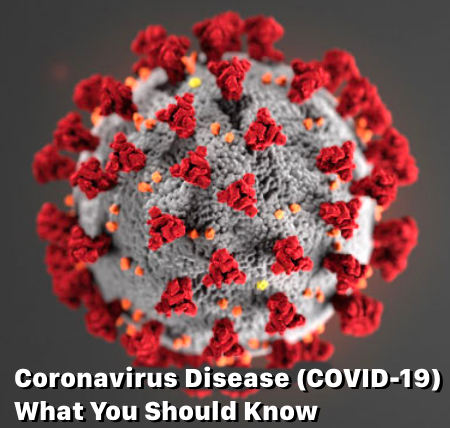 Click for Information on What You Should Know about the Coronavirus & Steps to Prevent Illness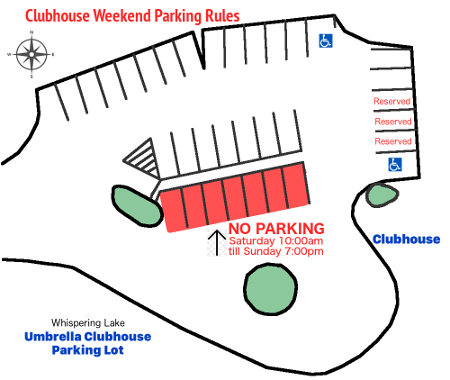 No resident parking permitted in the clubhouse parking lot from Saturday 10am until Sunday 7pm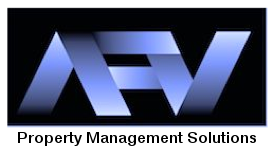 AFV Management, Inc.
Al Villasenor / Umbrella Property Manager
847.816.9300 (24/7/365)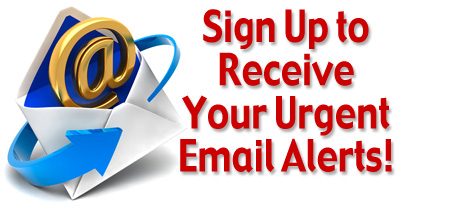 We encourage all residents to provide their main and current email address so that you can be notified of all important and urgent details of our community. If you are a homeowner, please provide your renter's email address also.
Your email address will be held in strict confidence. Click here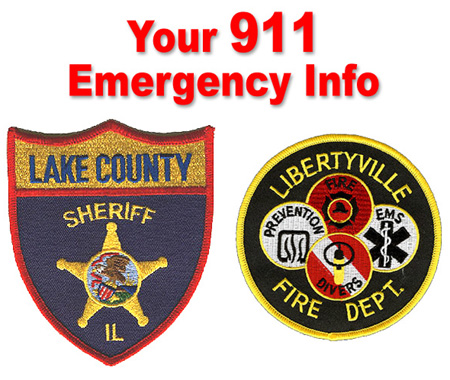 If you have to call 911 and they ask your location, do NOT say Lake Bluff! You do NOT live in Lake Bluff. You live in unincorporated Lake County. Read the Whole Story!






Join the new "Social Events Email List" and get informed
about upcoming Whispering Lake events: Sign me up now!
Your Email information will be kept strictly confidential.




Holiday Party 2018 Photo Gallery


Main Photo Gallery


Looking for someplace new to eat?
Checkout the Restaurant Guide page.


Share your restaurant "finds" & read restaurant reviews.




Blizzard 2015 Photo Gallery


2013 Memorial Day Picnic / Wingding


Holiday Party 2011


July 4th Weekend Cookout 2011


Blizzard 2011 Photo Gallery


The 2010 Photo Gallery

See the Residents Helpful Links Page!

Please give us your Suggestions!

Get the latest news About Board Projects



Click for next Poker Night Game


Check out our latest events on the Social Calendar


The main objective of this web site is to provide homeowners with information about:
• The property
• Latest News / Social Events
• Resident reminders
• Minutes
• Homeowner knowledge of your unit
• Condo law
• Rules and regulations of the Association
• Articles from homeowner organizations
• Changes in the Illinois Condominium Property Act

We will offer you a forum:
• To provide feedback to the Board.
• Compare notes with other homeowners about relevant issues.
• Identify repair and maintenance concerns.
• Provide suggestions to the Board.

We will provide you with information about the responsibilities of the following:
• The Umbrella Association (The Master Association)
• The Townhome Association
• The Homeowner

This website will provide you with an opportunity to keep current with the Townhome events and meetings. We welcome your participation and your attendance at the meetings on the fourth Monday of the month at the Clubhouse at 7:00 p.m. every other month.



Whispering Lake's Location
Minutes from major roadways, stores, and schools, yet far from the urban sprawl, the property is nestled in a tranquil setting in southeastern Lake County. This Townhome community of 84 homes is located in one of the most desirable suburbs, right on Waukegan Road (Route 43) just south of Buckley Road (Route 137). The entrance to Abbott Laboratories is directly across Waukegan Road.

This development provides residents with many commercial and cultural amenities of the North Shore such as downtown centers of Lake Bluff and Lake Forest, Hawthorn Shopping Center, Gurnee Mills, and Northbrook Court. Recreational facilities such as Independence Grove, Illinois State Beach Park, Great America, and the Botanic Gardens are located nearby. Educational institutions include the Libertyville School District, Lake Forest College, Rosalind Franklin University and College of Lake County.

It is close to major railway systems such as the Lake Bluff and the Lake Forest Chicago and Northwestern Commuter Rail Stations, and the Libertyville Milwaukee Road Commuter Rail Station. It is also close to major expressways the Tri-State 94, Route 41 and the Edens Expressway, giving residents close access to Wisconsin and the metropolitan area of the City of Chicago.